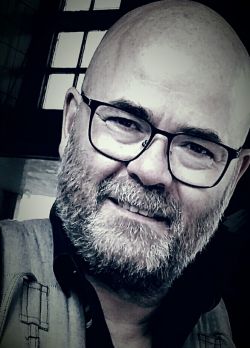 Company portrait Vibration control technology and much more.
In 1997, cplusw starts up as an engineering company. The company name comes from the initials of the two founders: C for Sönke Carstens and W for Christian Wobbe. - The initial focus of activity is on the development and production of pneumatic vibration isolators. These early beginnings have developed into what is now an extensive range of components and systems for vibration isolation. Find out more on our 'Engineering range' page.

Vibration control technology remains an important topic for us - in the field of services as well. We continue to receive orders for a wide range of vibration measurements and the engineering services derived from the results.

Engineering services and practical technical solutions in many other areas make our range of services even more interesting for many business customers, public-sector clients and scientific establishments. The main topics are as follows:
A. Engineering design and product development -
this involves made-to-measure engineering. The relevant sections of this website will tell you more.

B. Reporting / Structural dynamics -
an important basis for selecting a site and designing construction projects, but also for optimizing existing technical systems. We conduct precise investigations, produce thorough documentation and then use this as the basis to draw up convincing improvement options.

C. Customized production
We are not just developers - but implementers too: customized machines and small-scale series in accordance with your specifications or the production documents that we have created.

There is a lot that we at cplusw can do for you. Simply ask us. We're there whenever you need us.